Finally, we are proud to announce that the first UnscareD record since 2004 is now available for buying: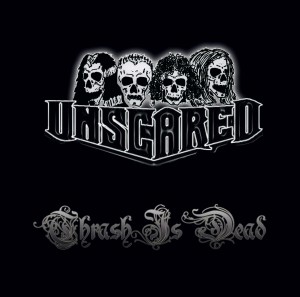 For us, this record is the most diverse UnscareD album up to now, combining lots of influences into 12 unique songs which have been recorded with the best sound that an UnscareD CD ever had. Looking back at 2009 when we started with the production, we can say that we had a lot of fun, gained a lot of experience and think that the result simply kicks ass – so visit the Shop to order your copy today!
The tracklist:
1. Mo(sh)zart's Overture [1:19]
2. Rites Of Hate [2:55]
3. Back To The Reactor [4:20]
4. Thrash Is Dead [1:53]
5. Lost Indulgence [4:33]
6. Party At The Toxic Dump [3:25]
7. Fight Back [2:51]
8. No Escape [4:26]
9. Digital Headbanger [1:20]
10. Suicide Commando [6:17]
11. A.I.K. [3:54]
12. Rise & Fall [7:43]
The title track is available for listening under Media.